Theodore Gancayco, MD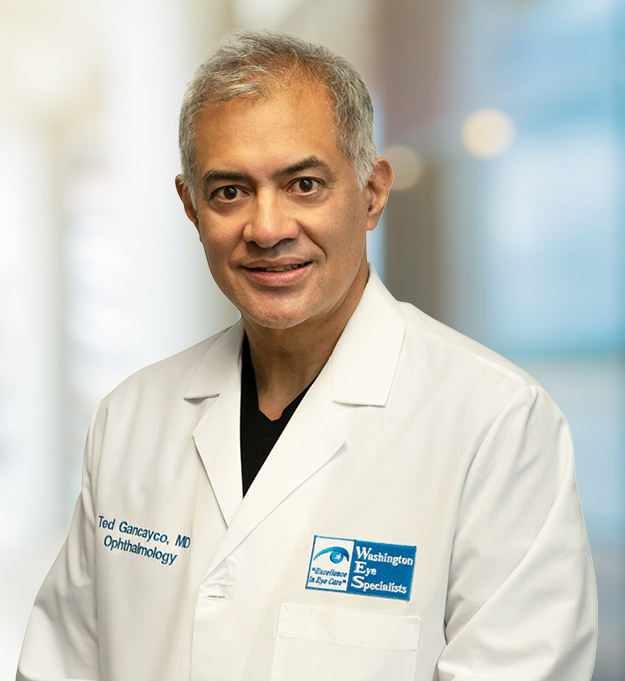 Dr. Theodore Gancayco is a board certified retina specialist and vitreoretinal surgeon who specializes in medical and surgical diseases of the retina.
He has been practicing ophthalmology in the Washington, D.C., area for over 20 years and has performed thousands of surgeries and laser procedures for the treatment of retinal diseases such as diabetic retinopathy and macular degeneration.
He has been recognized as a Washingtonian "Top Doctor" and he is a clinical instructor for residents of the Georgetown University Family Practice Program. He is past president of the Philippine Medical Association and has led medical missions to the Philippines.